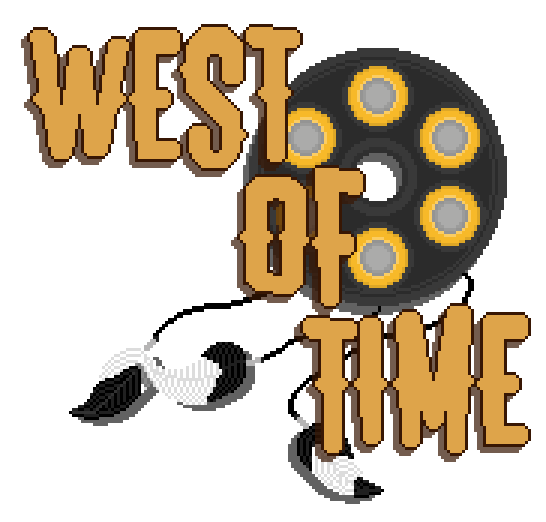 West of Time
DEV LOG #3 - News & IndieCade Europe !
---
Howdy cow-boys !

Yes, the team is still alive and yes! We have some great news for you, from a downloadable build to our presence at IndieCade Europe at the Show and Tell!
Why those months of silence?
We've been quite silent those last months for the simple reason that we were all focused on our studies. West of Time was made as our Bachelor project in 7 weeks, as we explained on the Devlog #1, so we didn't have dedicated time to it after the end. During the first 8 months of 2019, every member of the team had to do an internship. Those months have been very busy, and for most of us, it was also our first steps in the video game industry. So, we couldn't continue the game during this time.
But we didn't give up on our baby! And in fact, you can now… download a build with some new content on it!
A downloadable build?!
You know how it is: game developers always want to do more for their game and often wish that they have more time before putting a build online. As it is our first project of this size, we fell into the trap. We wanted to do more and more before posting, but never had the time to.
After our internships, a little more than half of the team got back to school, for a Master Degree. The supervisors of the Video Game degrees offered us the opportunity to send our games to contests. But we couldn't send our build with only one level, and no tutorial!
So, the team gathered, and in 3 days of hard work (putting aside our current projects for those few days), added a new level where the player can learn how to play.
And now, with a great pleasure, we announce you that the build is downloadable on our Itch.io page ! Feel free to try it, and don't hesitate to tell us your thoughts about it :)

IndieCade Europe (@Paris)
One of the event we sent our build to was IndieCade Europe, and we're happy to tell you that we will be present on the "Show and Tell" part of the event, on October, Friday 18th, from 11:00 to 13:00!
It's an honour for us to participate to this, with our Bachelor game, knowing that for most of the team, it was our first year into the video games studies. We are really proud of what we have done, and hope that you will take as much pleasure while playing it, that we had during the production.
If you're interested in the event, you can find all the practical information on this link: https://indiecade-europe.eu/pratique.
What's next?
Will we continue the game? Will we move on other projects? Well… both!
Some of us are still in their studies, so they will surely have other project of this type during the next 2 years. Some of the others are now working (congratulations to them!) so have less time. But we don't want to stop here. Yes, we have much less time. Yes, we have plenty of other project that have more priority. But we really like working together and have so many things to do with this project that we cannot stop here.
That's why, Bottle Break decided to slowly continue the game through Game Jams. 1 week-end to build 1 level. We already have some ideas, now we just need to find a time to realize them!